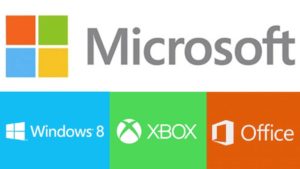 Accessibility should be available in all walks of life whether you are in education, the workplace or at home so offering accessibility to those that need it is very important. Here at Microsoft we have a mission to empower every person in every organisation, there is an estimated 1 billion people in the world that have a disability and that need accessibility to put them on a level playing field with everyone. 
Accessibility to me may not be the same as to what my colleagues may need. When anyone looks at me or talks to me they would not know I have a disability as my disability is hidden. I've always classed myself as a severely dyslexic adult as my reading and spelling ages are considerably lower than my chronological age.  
The equality act 2010 states that a disability "has a substantial and long-term adverse effect on his or her ability to carry out normal day-to-day activities".  
https://www.legislation.gov.uk/ukpga/2010/15/section/6  
On 17th May it was Global Accessibility Day and around the world awareness was spread about supporting those that need accessibility be it hidden, physical or mental. The design of the day was to build, shape, fund and influence technology and its use while disseminating topics of making technology accessible and usable for people with disabilities. 
Excitingly Microsoft's mission of empowering everyone definitely came out on top for me last week when Microsoft announced the new Xbox Adaptive Controller. This new Xbox and Windows 10 controller allows those people with a disability to plug-in their own assistive aids to play games which allows those people with limited mobility to plug-in their own joysticks, switches and buttons enabling them to play video games and puts them on a level playing field with other gamers. This is accessibility and home. 
https://news.microsoft.com/en-gb/2018/05/17/xbox-adaptive-controller-welcomed-by-uk-charities-and-gamers-with-disabilities/  
To me accessibility and the word inclusion come hand in hand in and schools are using more assistive technology to help those with hidden and physical disabilities within their school is so important.  
A school that I visited in North Wales, St David's College, is an independent co-educational mainstream day and boarding school, 60% of their intake have an additional learning needs. They are putting technology at the heart of learning by implementing Office 365 due to the amazing inbuilt features in accessibility for those students that have an additional learning need such as inclusive reader, dictation in word, PowerPoint and Outlook, Learning Tools in OneNote and even using Microsoft translator to create transcripts for those students that couldn't remember what the teacher said. 
When it comes to accessibility and technology we can really change people's lives. Without assistive technology writing this blog would be very difficult due to my frustrations of spelling.  
Think outside the box, understand differences difficulties and abilities to ensure that we can empower every person in every organisation. 
https://resources.office.com/ww-landing-M365E-Global-Accessibility-Awareness-Day-video.html?lcid=en